Our home-grown 'The Voice' radio station has a fully functioning broadcast suite which allows pupils to design and deliver their own radio programmes. Our state-of-the-art music studio suite contains soundproofed rooms with technology to produce high quality music videos and audio.
In addition to offering performance opportunities, young people involved with The Voice can gain experience in behind-the-scenes activities such as sound production and script creating, which supports their ICT and writing skills.
'The Voice' helps pupils with their studies, contributing to their GCSE qualifications in Drama, Music and English, as well as being able to gain specific qualifications linked to the radio, such as Level 1 and 2 Award in Radio Production.
Pupils can also use their experience to meet the criteria outlined in the Digital Competency Framework by working on 'identity, image and reputation, health and wellbeing' as well as encouraging 'communication, collaboration and creativity'.
Further, The Voice offers pupils creative learning experiences beyond the classroom.
Please visit the radio station's website to find out more information.
http://www.headlandsvoiceradio.co.uk
To listen, scroll down to the bottom of the main page and click 'Listen Live' or listen to recorded content on our Soundcloud page.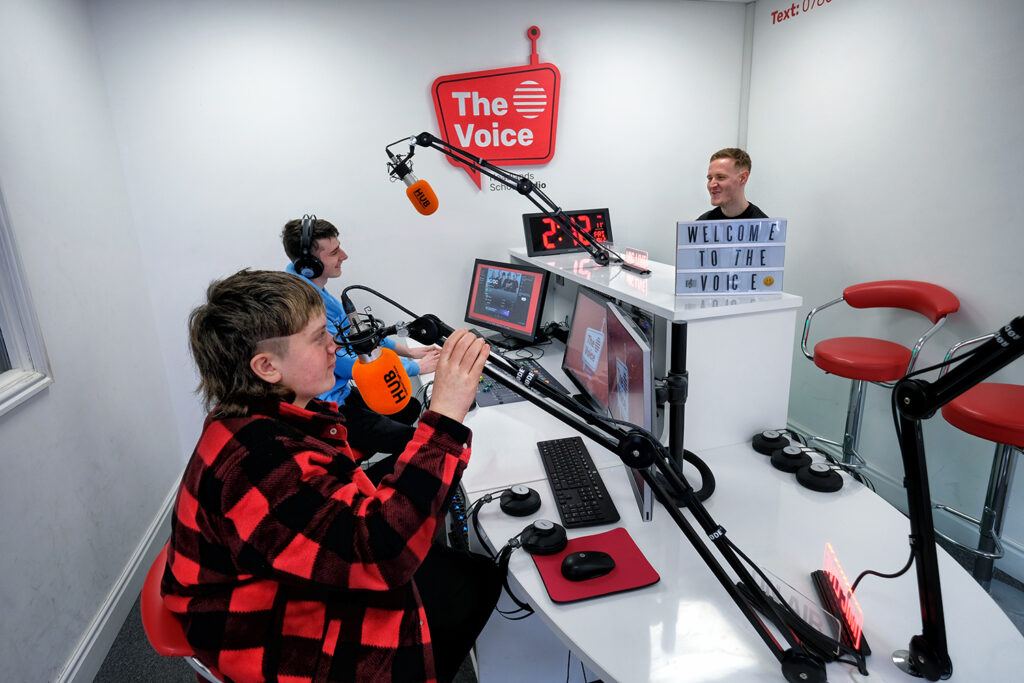 With the cost of setting this fantastic idea up being so expensive, we were extremely fortunate to receive significant backing from the Postcode Community Trust. The Postcode Community Trust is a grant-giving charity funded entirely by players of People's Postcode Lottery. Our project received £18,451 from the Trust to allow us to set up the school radio station, allowing all of our pupils to have a voice. We are also very grateful for the financial support given by Action for Children's Dragon's Den, Dow through their STEM project and The Gibbs Family Trust.