Spokes is our on-site bicycle repair centre.
Customers for the service come from the local community as well as from within the school.
This busy centre is often racked with bikes that will receive careful attention from the Spokes team, which consists of experienced mechanics and students.
Young people have the opportunity to learn about maintenance and repairs, under the guidance of the mechanics.
Students taking part in this activity can also work towards recognised accreditations.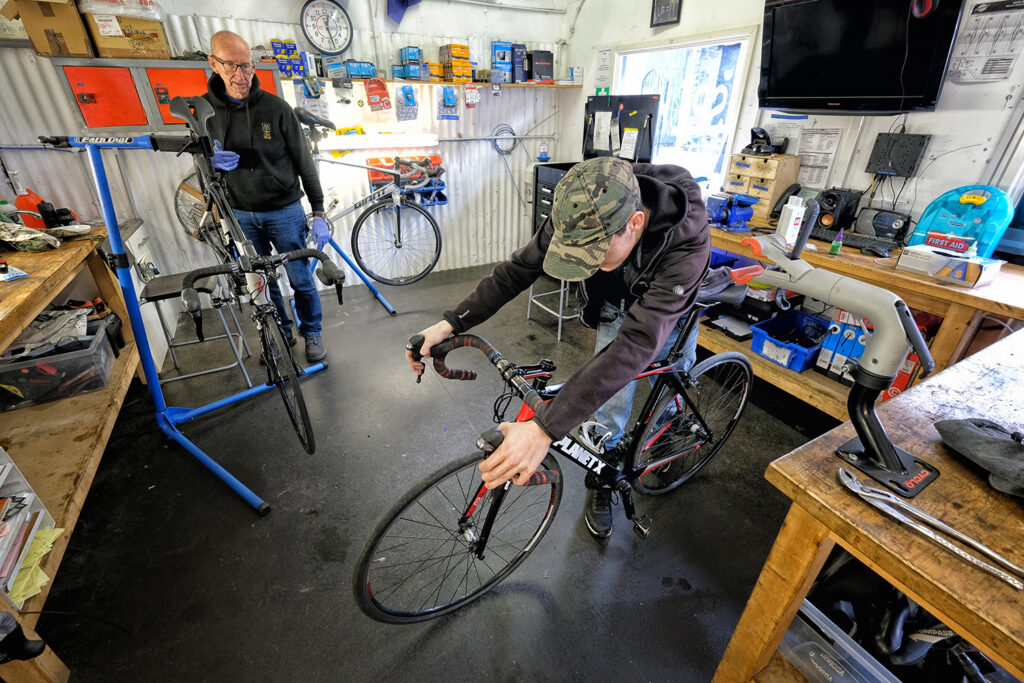 Watch our cyclists head out into the Welsh countryside for a ride in the wilderness!