Our integrated and highly thoughtful curriculum offers a broad, balanced and creative approach to learning experiences for all pupils. We provide educative experiences for pupils from ages 7 to 19, and we aim to build, develop and improve all their skills throughout their time at Headlands School.
As pupils move through the school, we aim to build and develop their skills.
We firmly believe in improving all pupil's key literacy, numeracy and digital competency skills through both a wide range of classroom-based activities and experiences outside the classroom. At the core of our philosophy is creating a safe learning base from which to develop and build trusting relationships.
We offer education to young people who have difficulty learning. This can be a result of emotional, behavioural and social difficulties, Autism Spectrum Conditions (ASC), attachment difficulties and other associated complex needs. All our pupils have experienced significant challenges in both a home and school setting, and for many, their learning has been affected by early childhood experiences.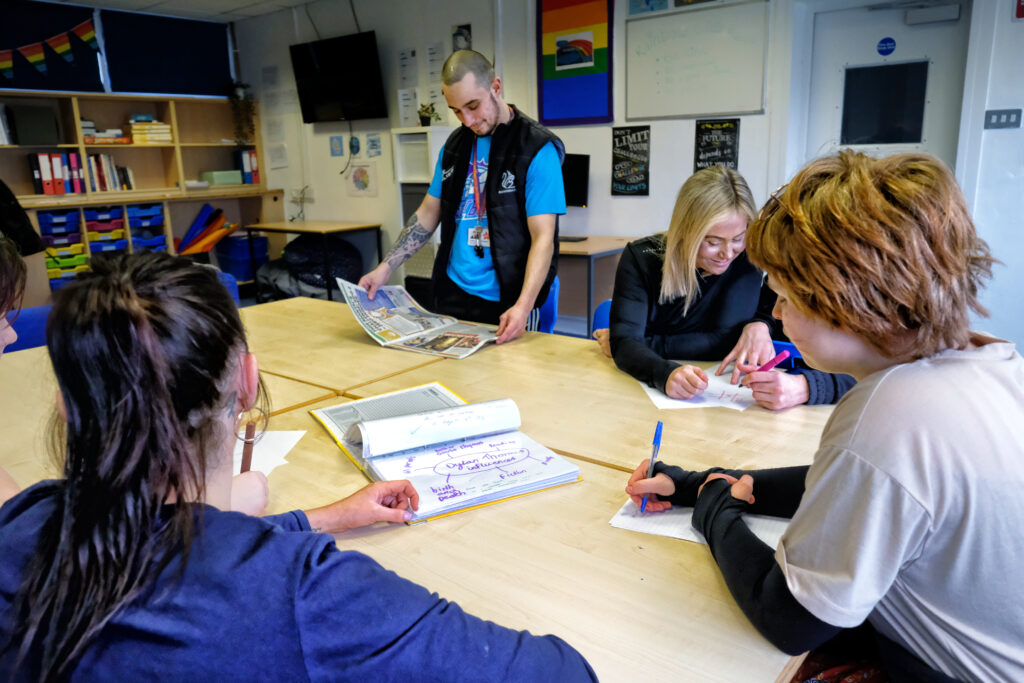 Our approach is informed by attachment principles which are woven throughout the work that all of our staff carry out within both our education and residential settings. We develop our behaviour management skills through regular training and evaluation. We use Therapeutic Crisis Intervention (TCI) as a model to support all pupils improve their coping skills. Our approach also uses the principles of DDP (Dyadic Developmental Practice), a relational approach, that is embedded by all staff at Headlands School.
As a result, our main principles are:
Providing all pupils with a safe and consistent learning environment
Ensuring all staff act as positive role models.
Allowing all pupils to have access to a range of learning experiences that meets their needs and builds their academic, social and emotional skills
If the pupils can experience these principles, they can achieve the following outcomes –
Build a positive sense of self
Develop positive and trusting relationships
Develop more effective coping strategies
Achieve relevant and worthwhile qualifications and engage in a variety of learning experiences
We have developed many creative and radical learning experiences. Our extensive range of vocational opportunities support the development of the key skills, while providing students with the tools to develop key relationships. These are central to allowing pupils to feel safe, to learn and consequently achieve successful outcomes.
In addition to the curriculum and building of skills, we pay a great deal of attention to the development of pupil's health, social and psychological wellbeing, and we take care of our environment. This is undertaken through our engagement with the 'Healthy Schools Network' and the 'Eco Schools' programme.
The school is organised in four areas: